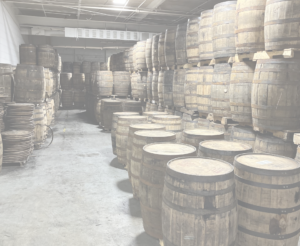 Bootleggers Dezignz
Crafting Bourbon Barrel Elegance for Your Home
At Bootleggers Dezignz, we fuse the rich heritage of bourbon with the artistry of craftsmanship to fashion unique home decor pieces that redefine rustic elegance. Our journey began with a profound appreciation for the character and history encased within the oak barrels that once cradled the finest bourbons. Today, we transform these retired barrels into exquisite, handcrafted treasures that bring warmth and charm to your living spaces.
Our Story:
Founded by Luke Smith, a passionate artisan and bourbon enthusiast, Bootleggers Dezignz was born out of a desire to celebrate the deep-rooted traditions of bourbon-making and craftsmanship. Luke recognized the potential of retired bourbon barrels, each with its own unique story to tell. These barrels, having aged some of the world's finest spirits, inspire us to craft functional and artistic pieces that pay homage to their journey. Every piece of Bootleggers Dezignz is painstakingly handcrafted by Luke Smith. With precision and love for the craft, He transform weathered bourbon barrels into exquisite home decor items that are as functional as they are beautiful. From rustic wall art to finely detailed furniture, each creation reflects the essence of bourbon's soul and adds a touch of rustic sophistication to your home.
Sustainability and Reimagining Bourbon Barrels:
We take our commitment to sustainability seriously. By repurposing bourbon barrels, we not only honor their history but also contribute to an eco-friendlier future. Each piece we create helps reduce waste and embodies the spirit of reimagining, giving these barrels a new lease on life.
Featured Collection
Explore our diverse product range that includes but is not limited to:
Bourbon Barrel Furniture: Handcrafted chairs, tables, and more, which infuse bourbon's rustic charm into your home.
Barrel Head Wall Art: Unique and customizable pieces that tell the story of the barrel's journey with personalized engravings.
Barrel Stave Lighting: Illuminate your space with the warm, inviting glow of reclaimed oak barrel staves.
Bourbon Barrel Clocks: Timepieces that capture the essence of time spent aging fine bourbon.
Custom Creations: We work closely with our customers to bring their unique visions to life, ensuring every piece is a personal masterpiece.
Featured Categories